METAL WIRE SURFACE TREATMENT PROCESS MACHINERY
METAL WIRE, BAR, ROUND, STRIP SURFACE TREATMENT SYSTEMS
ELECTROLYTIC CLEANING | POLISHING | GALVANIZING | COPPER PLATING | PHOSPHATING | ULTRA SONIC CLEANING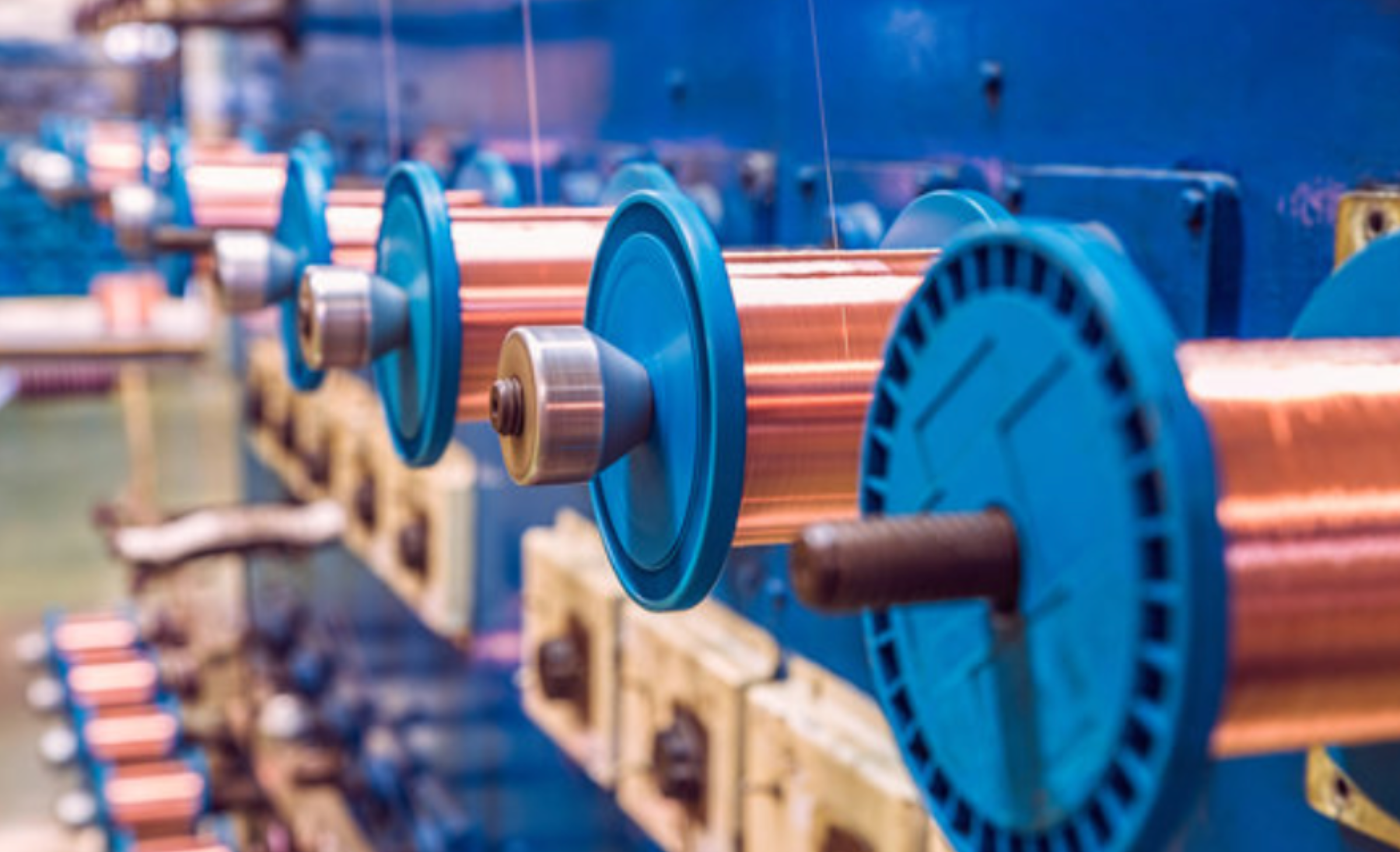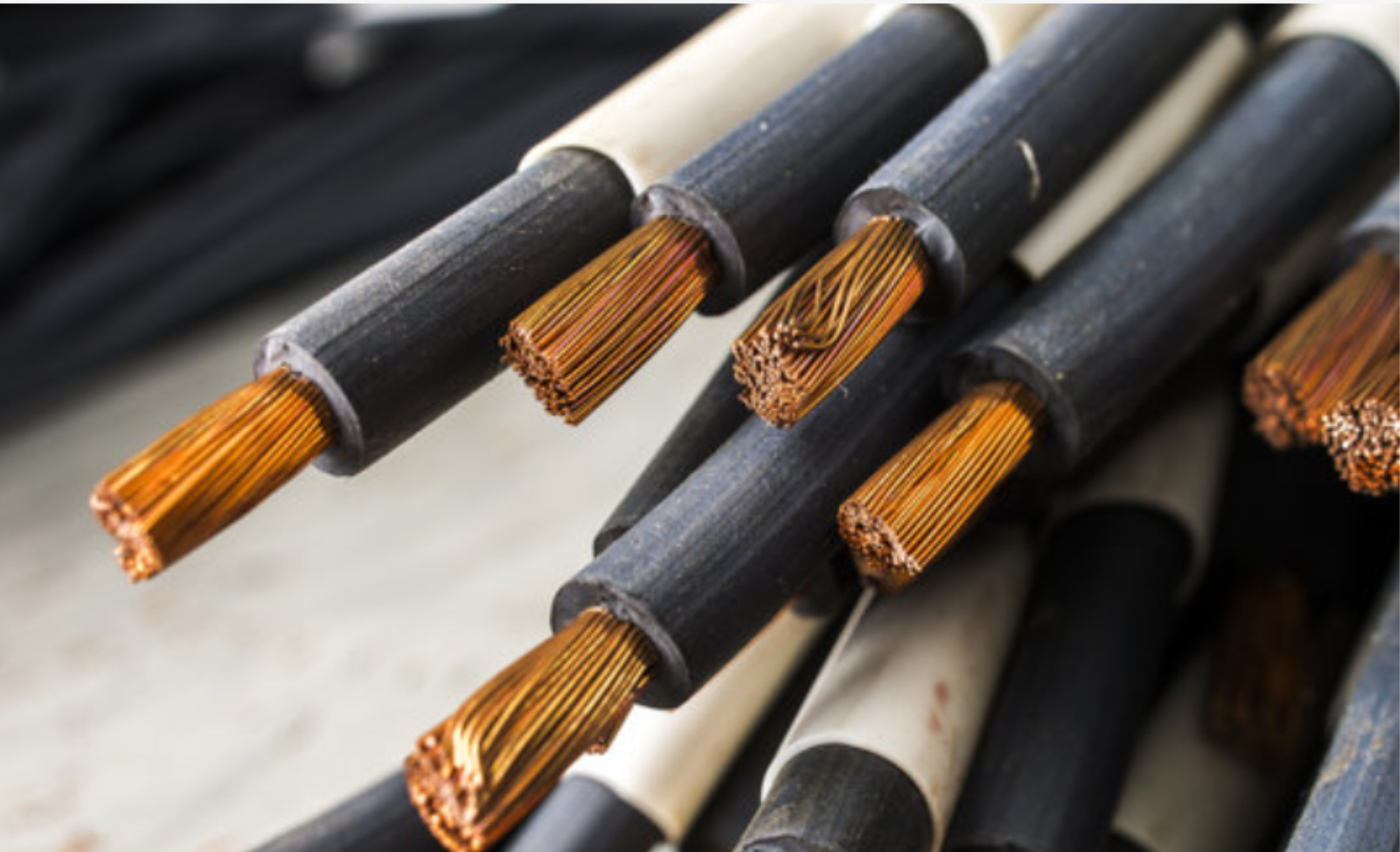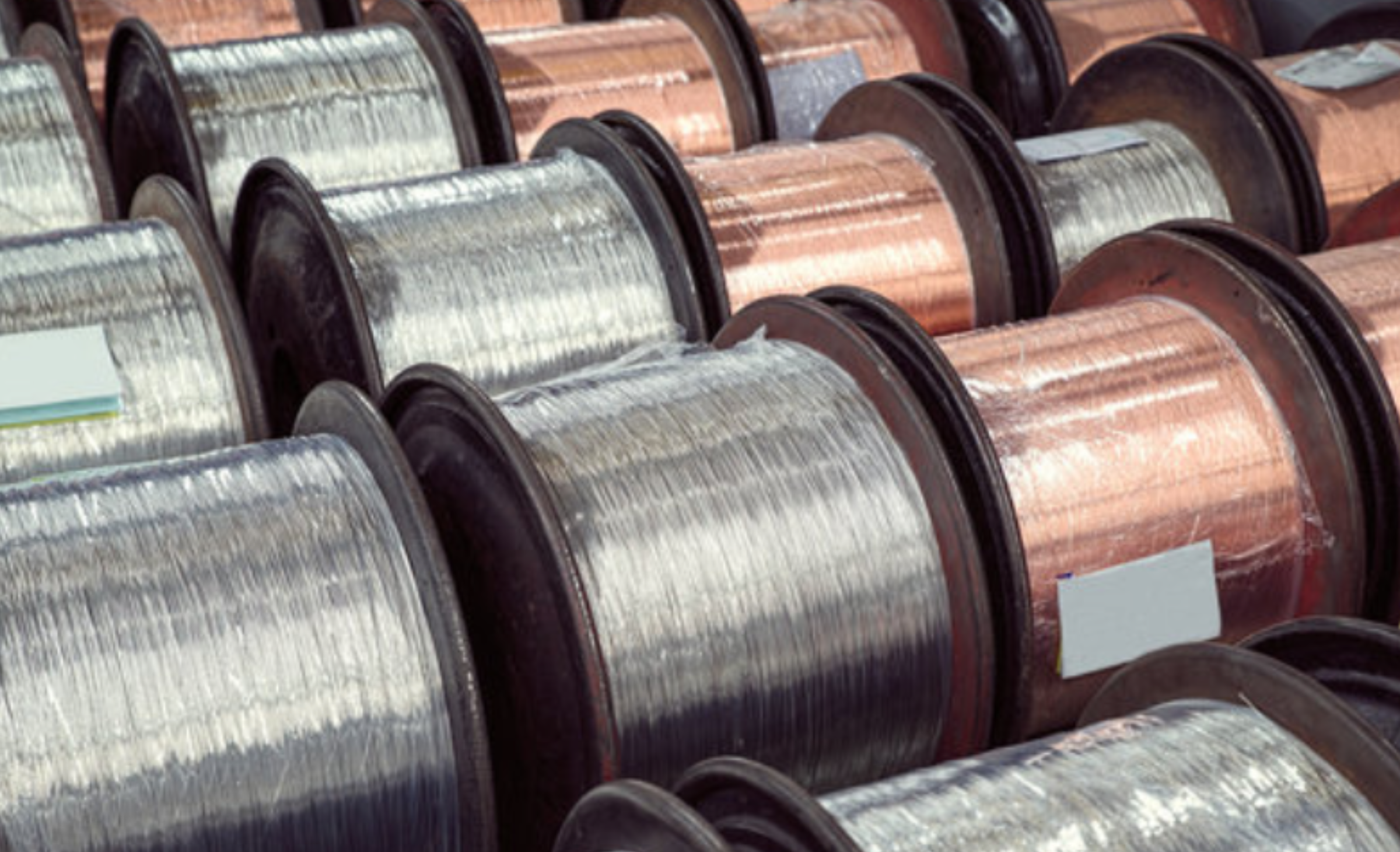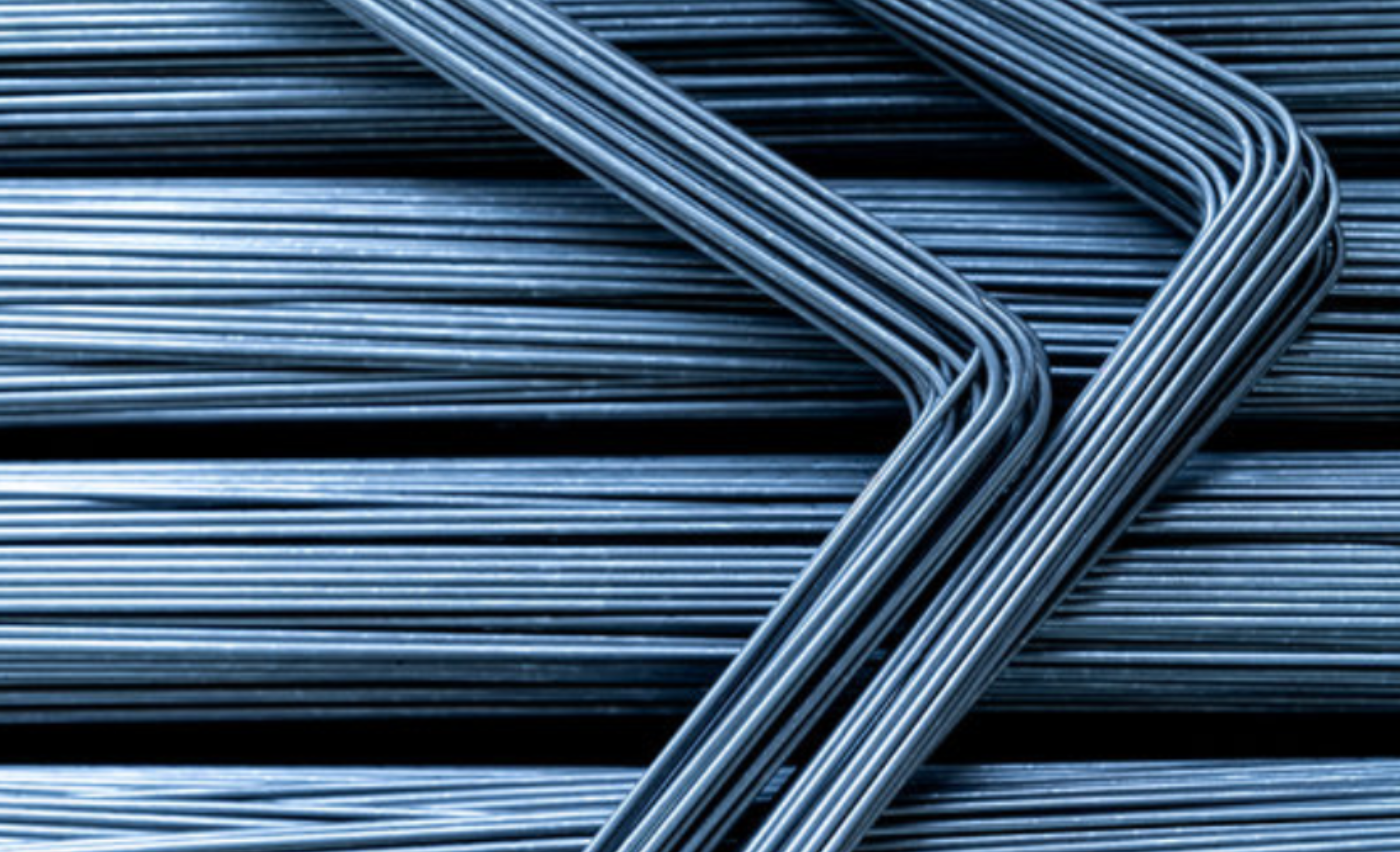 INCREASE PRODUCTIVITY & REDUCE PRODUCTION COST
Very short treatment periods
Adherent microcrystalline layer (coating/finishing)
Very clean surface (cleaning)
Low material and energy input
Environment-friendly (no wastewater or sludge disposal)
IN-LINE WIRE TREATMENT PROCESS TECHNOLOGY
SINGLE & MULTI WIRE PROCESSES
BATCH WIRE TREATMENT PROCESS TECHNOLOGY
BATCH PROCESSES & DIPPING DEVICES
Our competency is based on decades of experience in developing galvanic processes for pre-
treatment and refinement of metallic semi-finished products.
Our knowledgeable & experienced engineering team is working on continuous improvement of
existing processes developing new optimal solutions.
WIRE TREATMENT PROCESS TECHNOLOGY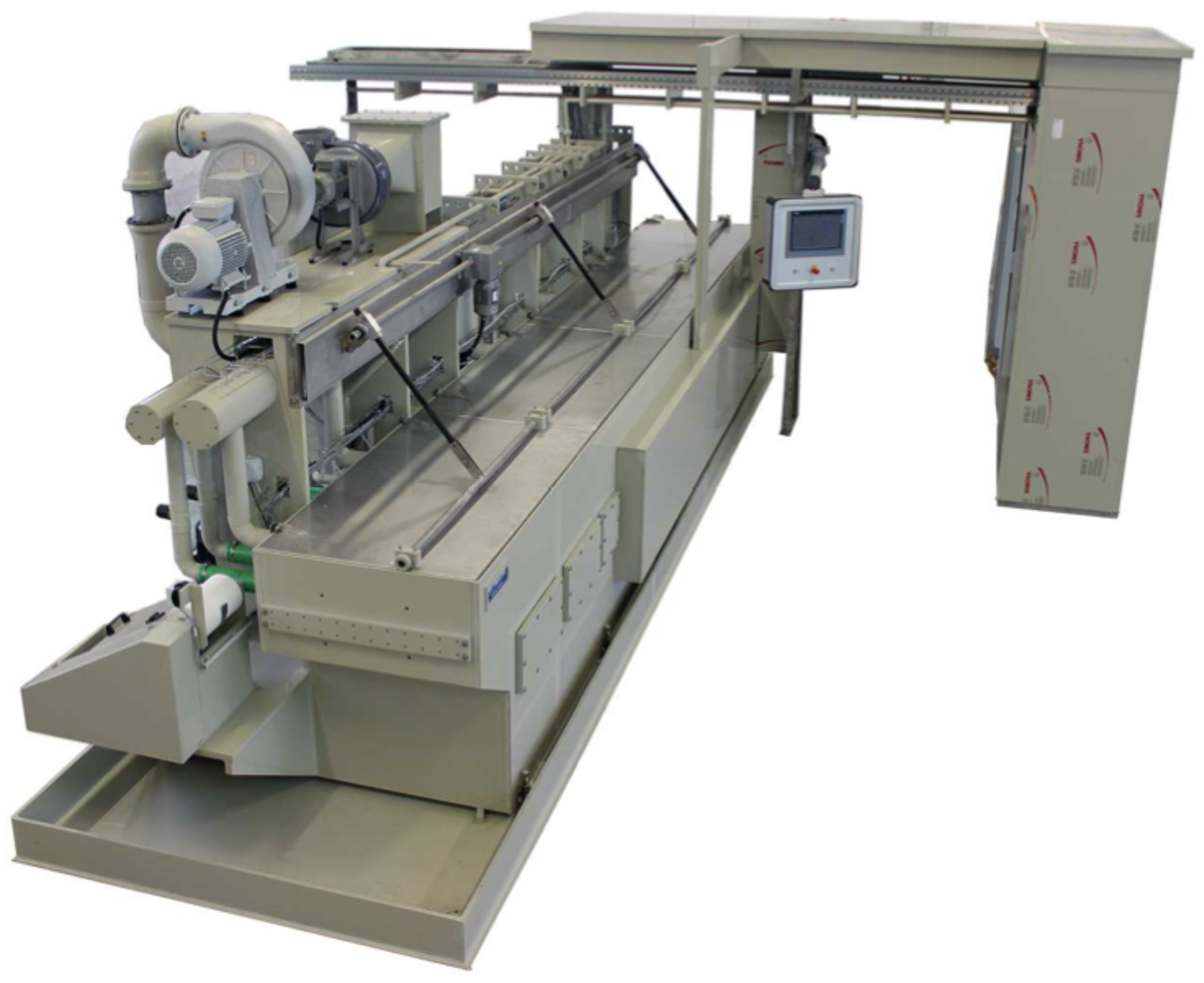 ULTRASONIC CONTINUOUS WIRE CLEANING PROCESS
With Chrome / nickel alloys and non-ferrous metals in particular, cleaning that is rental to the product is crucial and desirable.
For this purpose especially, it is advisable to carry out surface cleaning using ultrasound, since this process does not attack the basic material.
This procedure allows you in particular to remove stearate and rolling and drawing oils from the surface with processing times of about 1 second.
Before carrying out heat treatment, in particular, it is possible to achieve extremely high levels of cleanliness at a relatively low speed and in a tight space using ultrasonic degreasing systems.
HOW ULTRASONIC CLEANING FUNCTIONS
In the case of ultrasonic cleaning, small-scale pressure and suction waves are introduced into a liquid. This is done via vibrating elements that are attached to one of the sidewalls of a chamber or to its base.
When the vibrating elements are actuated electrically, they expand and retract. In the pressure phase, the liquid is displaced. At contraction, the liquid tries to follow but does not manage to do so due to inertia, which means that a cavitation bubble forms.
At reversal to the pressure phase, the bubble collapses suddenly and drags everything close to it towards its centre point, i.e. away from the workpiece. Many millions of these cavitation bubbles work in this way until everything that is adhering on the material to be cleaned has been removed.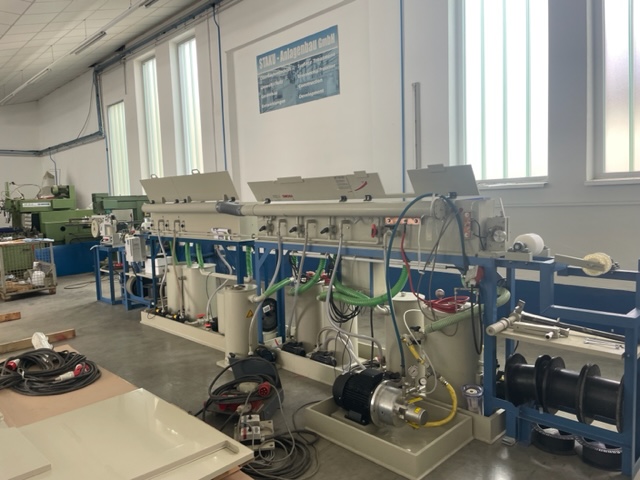 ULTRASONIC CONTINUOUS WIRE CLEANING PROCESS
In our process, the copper ions dissolved in an acid bath are deposit onto the surface of the wire by means of an external electrical source.
In contrast to autocatalytic copper plating, only electrons (from the electrical source) are attracted.
A exchange of material, copper for iron, which dissolves iron from the wire does not take place.
In order to maintain a constant concentration of copper ions, only copper has to be supplied as a raw material, and the bath does not have to be replaced and disposed of.
BENEFITS:
Very Short Treatment Periods
Wire Metering Rate Up To 30 m/sec
No Bath Pollution Due to Rising Ferrous Concentration
Less Copper Consumption
50% Lower Production Costs in Comparison to the electroless process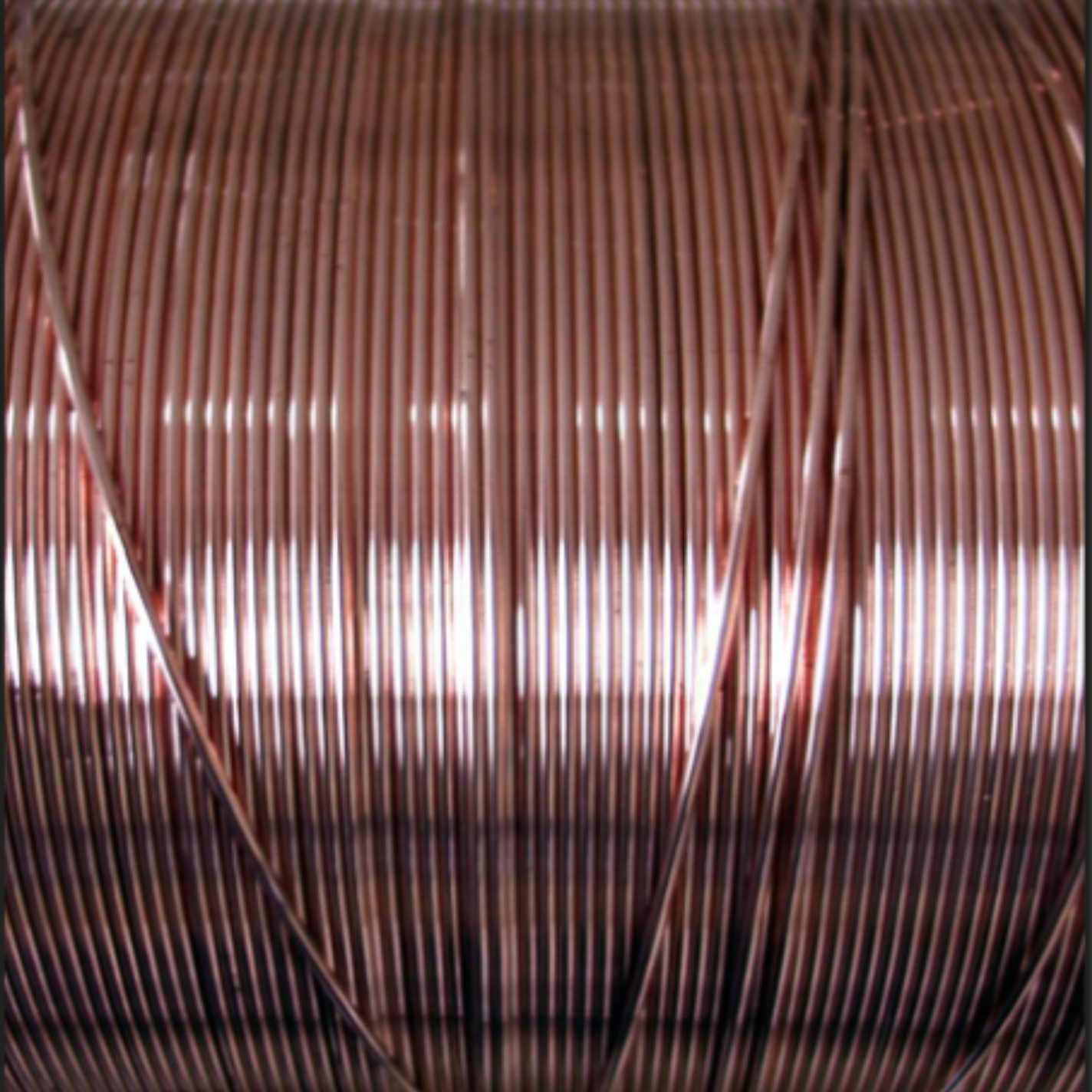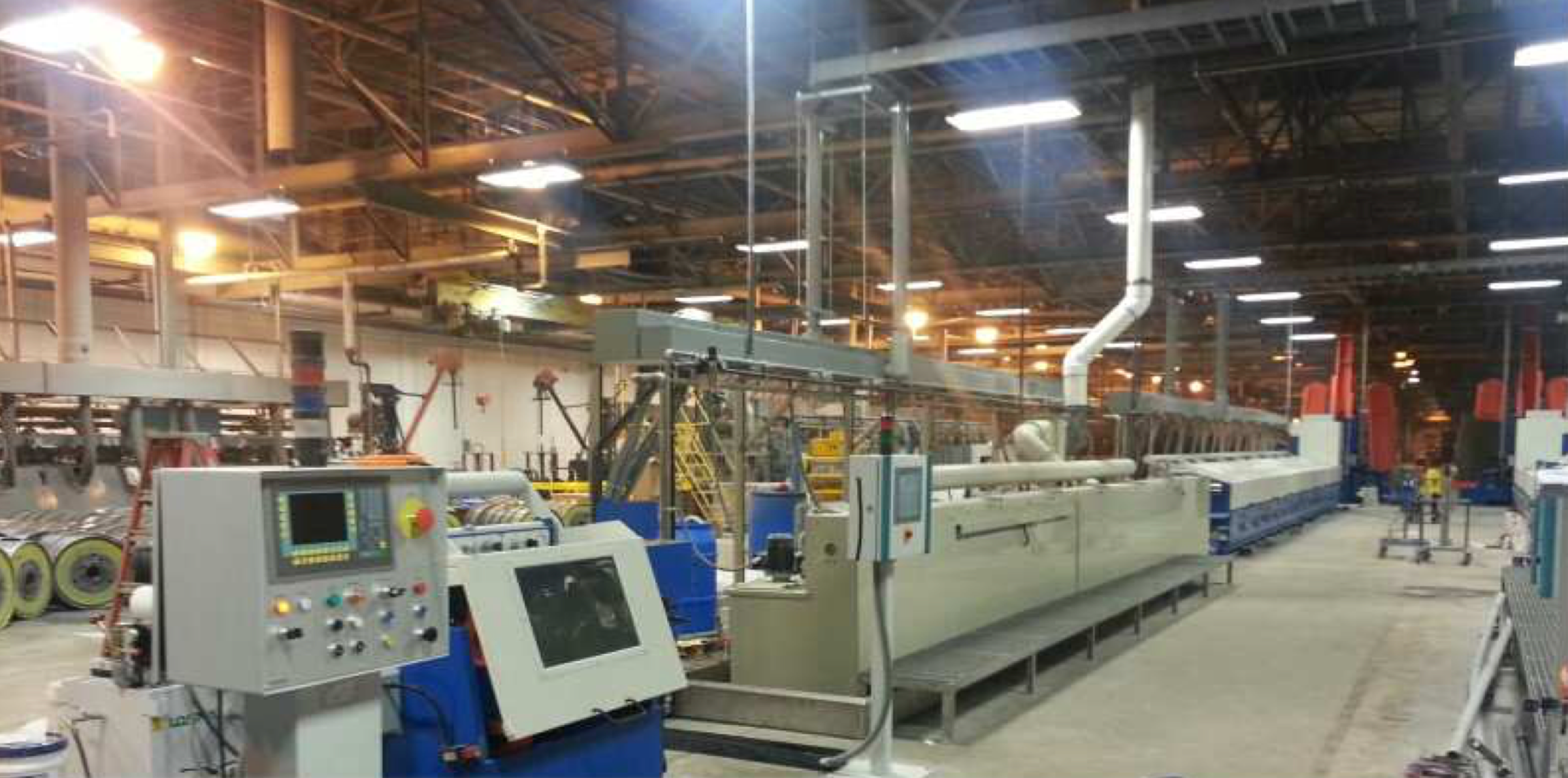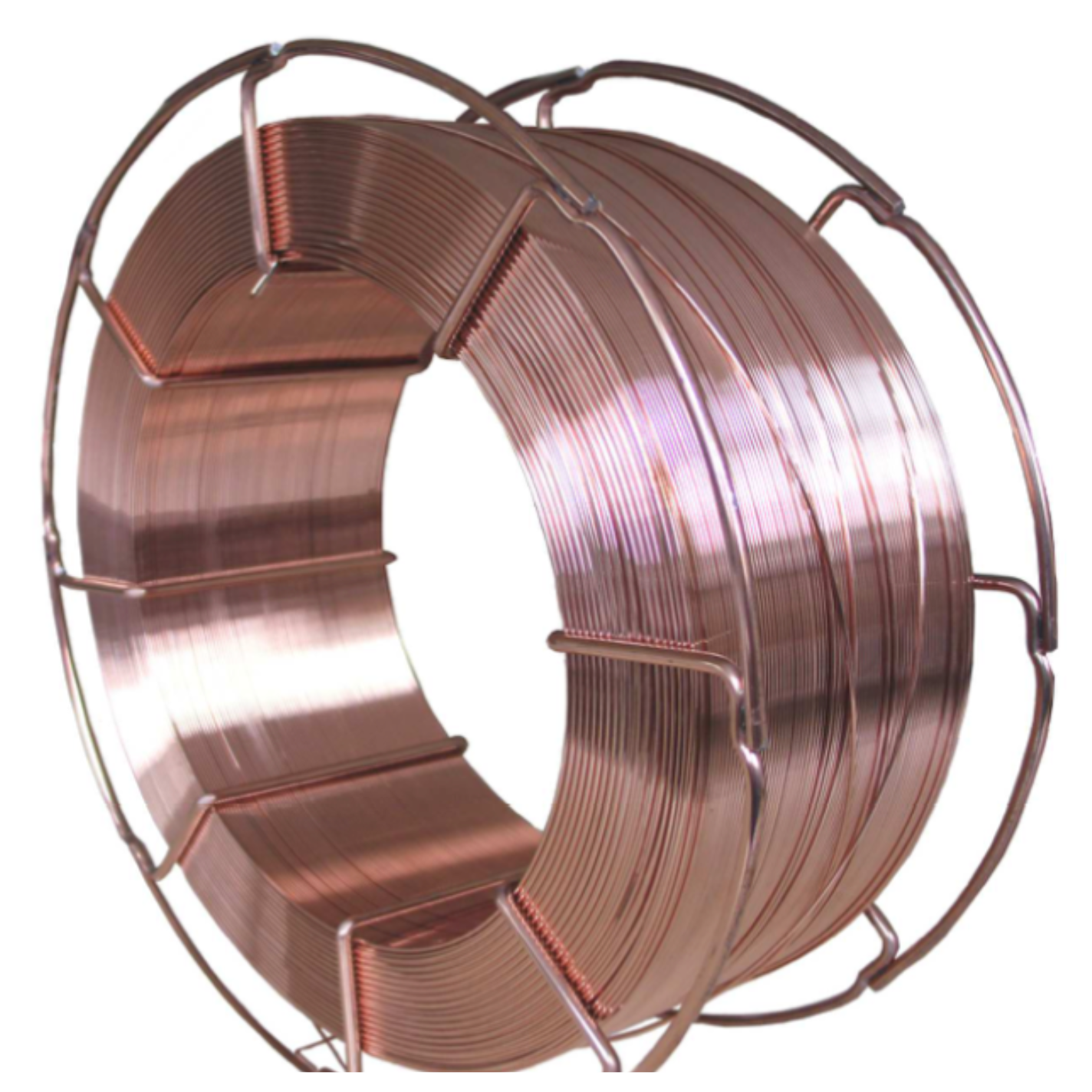 ELECTROLYTIC COPPER PLATING
Surface coating with a specially developed Zinc-calcium-phosphate solution
COMPLETE IN-LINE PROCESS MACHINES FOR SINGLE & MULTI-WIRE SURFACE TREATMENT
Compared to the conventional phosphating process, the APT- WIRE SELECT process offers essential advantages in its inline devices, such as:
Very short treatment periods
Lower consumption of chemicals
Lower operating temperature
This allows reduction of operating costs and a considerable increase of productivity at the same time.
BENEFITS:
Very uniform and fine crystalline phosphate layer with best-sliding property and compression strength
Very short treatment periods
Low consumption of chemicals and low energy costs
No waste water to neutralize and no creation of iron-phosphate-sludge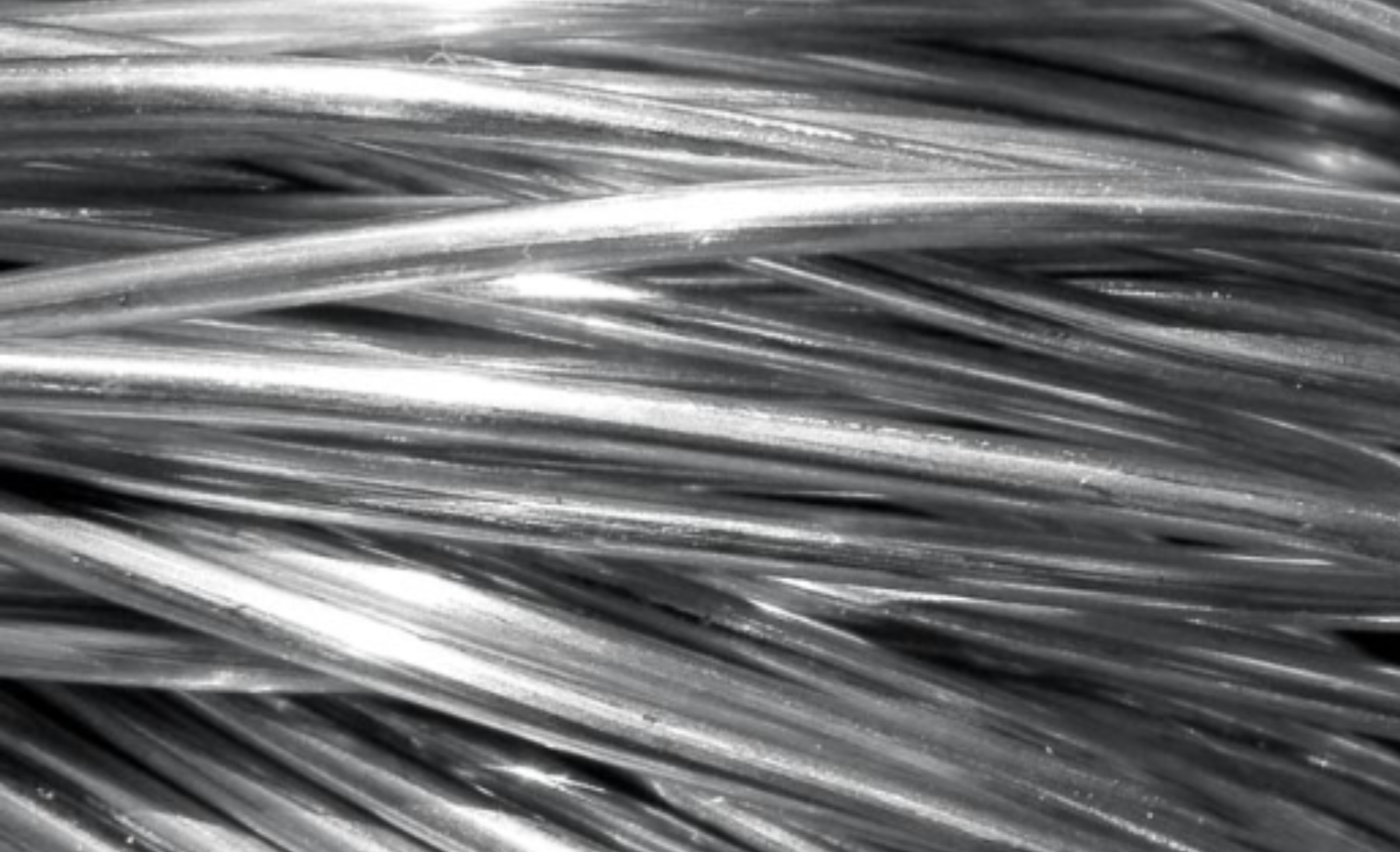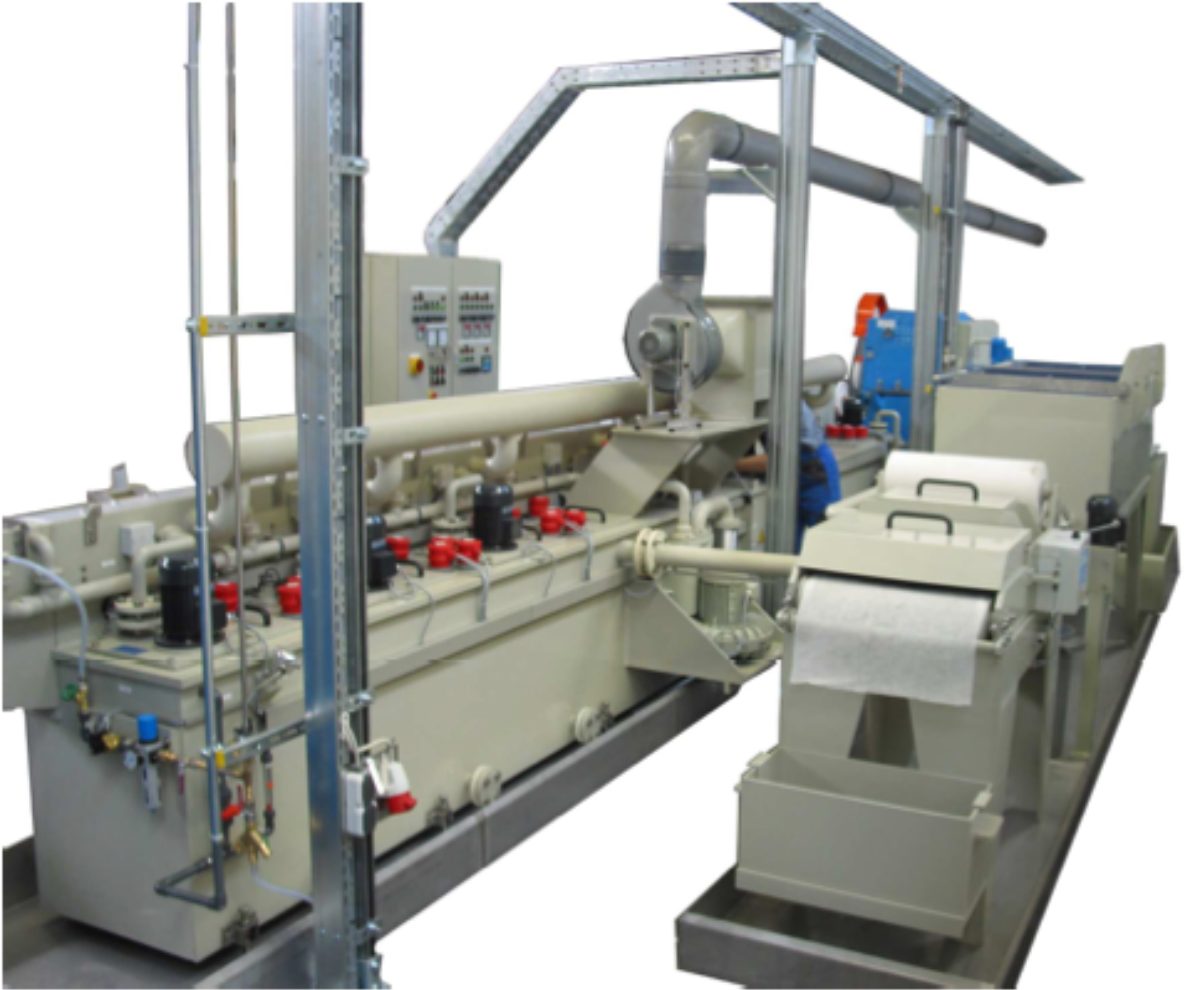 ELECTROLYTIC CLEANING
Clean metal surfaces as a pre-treatment for finishing and further processing of wire, strip, profiles, & tubes
OUR PROCESS ONLY NEEDS A FRACTION AMOUNT OF PROCESS TIME, TO ACHIEVE A FAR BETTER CLEANING RESULT
Degreasing of drawing agents & stearate
Pickling of wire rod scales
BENEFITS:
Only a fraction of the usual treatment period necessary
Far better cleaning results
Lower production costs
During electrolytic cleaning process, continuous current flows to any spot of the metal surface and generates small hydrogen an di-oxygen blisters according to polarization.
The pollutant particles are blasted away from the surface by the emerging gas pressure and cause a precision cleaning of the surface.
Electrolysis is especially suitable in cases you need very clean surfaces.

ELECTROLYTIC POLISHING
Polish stainless steel surfaces for maximum hygienic standards in the medical & hi-tech research industries
Electrolytic polishing of stainless steel wire surfaces is used to achieve the high demands of hygiene standards required in the field of medical technology.
Because of the specifically placed electrodes and a mixture of different acids, a high abrasion of material is accomplished.
The e-polish process averts that the stainless steel surface becomes passivated and the deployed energy mainly converts into gassing.
Preferably these devices are constructed as multi-wire lines with single-wire control. The e-polish device also include measurement instrumentation to diagnose and treat possibly
present Cr6.
ADVANTAGES:
Extremely short treatment periods
Extremely clean/polished surfaces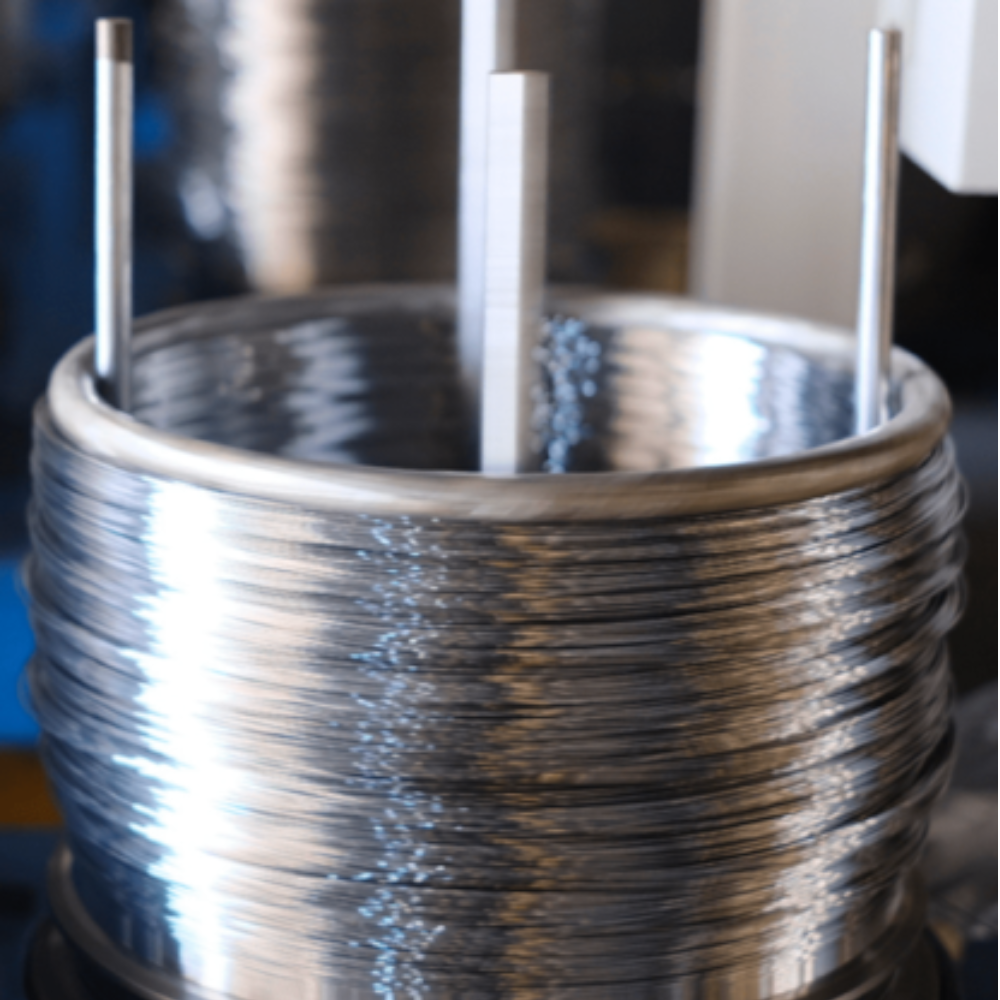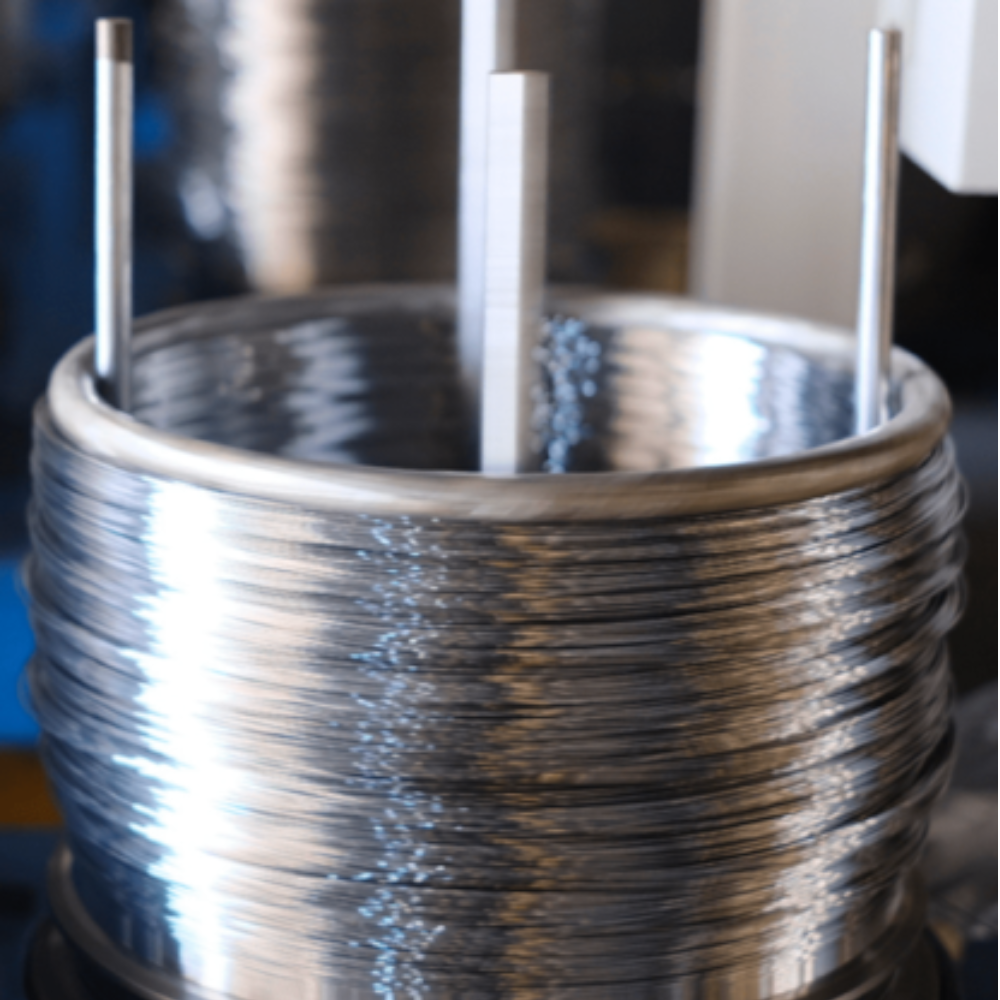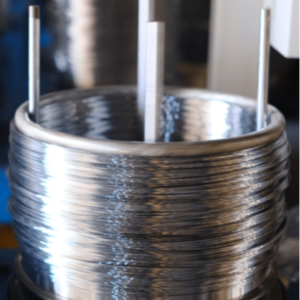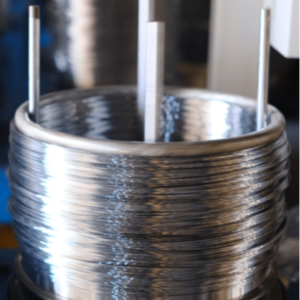 ELECTROLYTIC GALVANIZING
Hi-tech process automation for products that have a high demand for corrosion protection
When considering consumption of chemicals and energy due to the comprehensive process automation, our process offers essential advantages compared to conventional galvanizing systems.
Because of the high metering rate, the activation and coating unit can be placed directly after the drawing machine.
It is possible to produce matt or bright zinc coatings. Decisive for the constantly high coating quality are the highly effective pre-treatment steps with the e- clean process to clean the surface from drawing agent residues.
ADVANTAGES:
Very short treatment periods
Very low zinc consumption
Very homogeneous and dense zinc layer
Low operation and energy costs
ELECTROLYTIC BEAD WIRE PRODUCTION
Our process enables separation of bronze steel surfaces without the usage of highly toxic cyanides
The deposit of bronze on steel wire surfaces is due to the electrochemical contact displacement series in one bath without using highly toxic cyanides impossible.
The new e-bead process makes it possible, because the portions of copper and tin as well as the applied current density and dwell period are exactly matched.
ADVANTAGES:
Very short treatment periods
No highly toxic cyanides required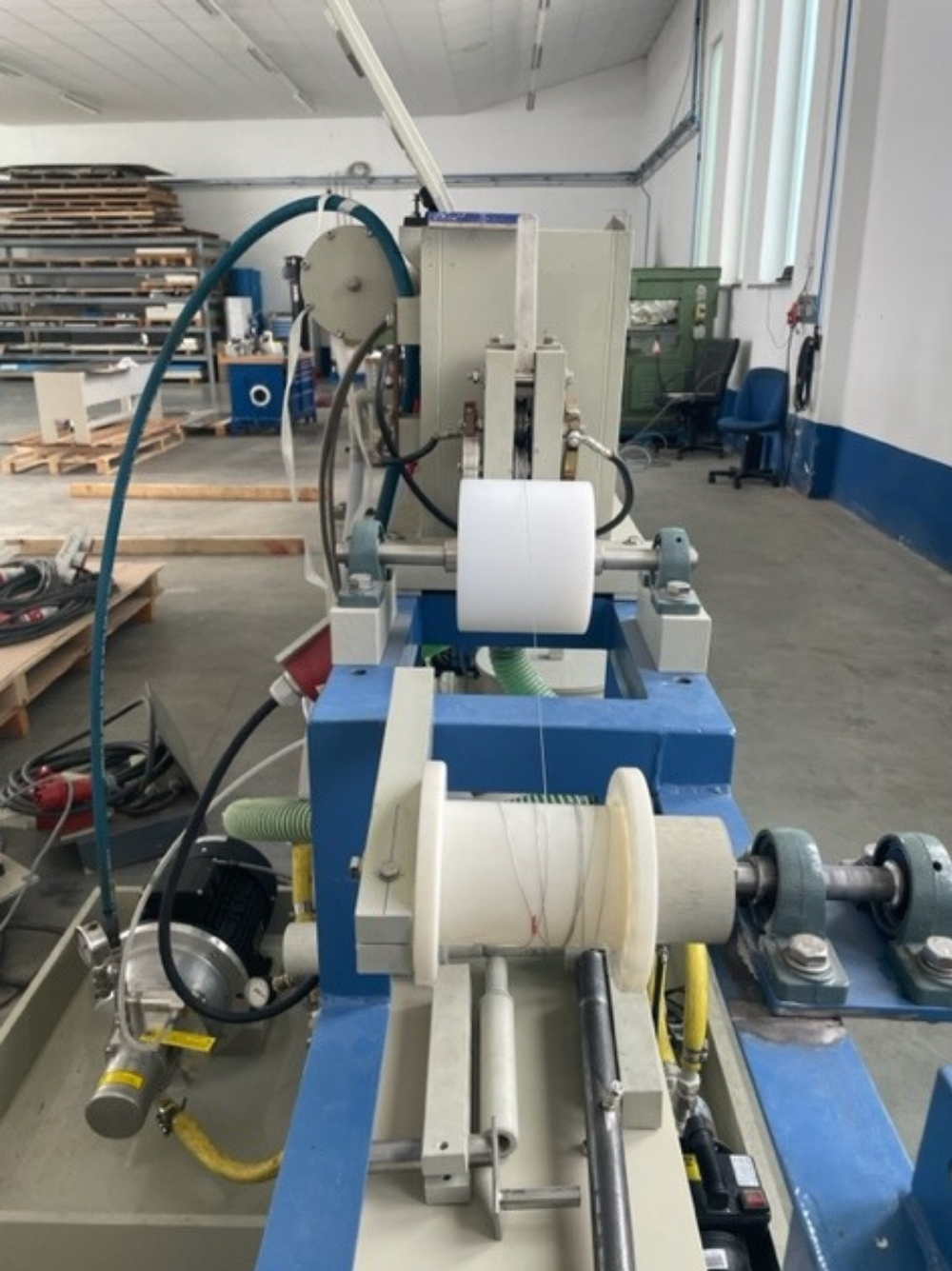 LET'S SOLVE YOUR METAL SURFACE CONDITIONING NEEDS