Non-Woven Abrasive Surface Conditioning
Cleaning
Finishing
Deburring
Deoxidizing
Descaling
The principle reason to select the non-woven material, is for the purpose of achieving the desired result, with a uniform satin finish.
Non-Woven brushes bring the maximum amount of abrasive grit points in contact with the surface.
IF YOUR LOOKING FOR THE BEST BRUSH TO OPTIMIZE YOUR SPECIFIC APPLICATION, YOU SHOULD CALL US!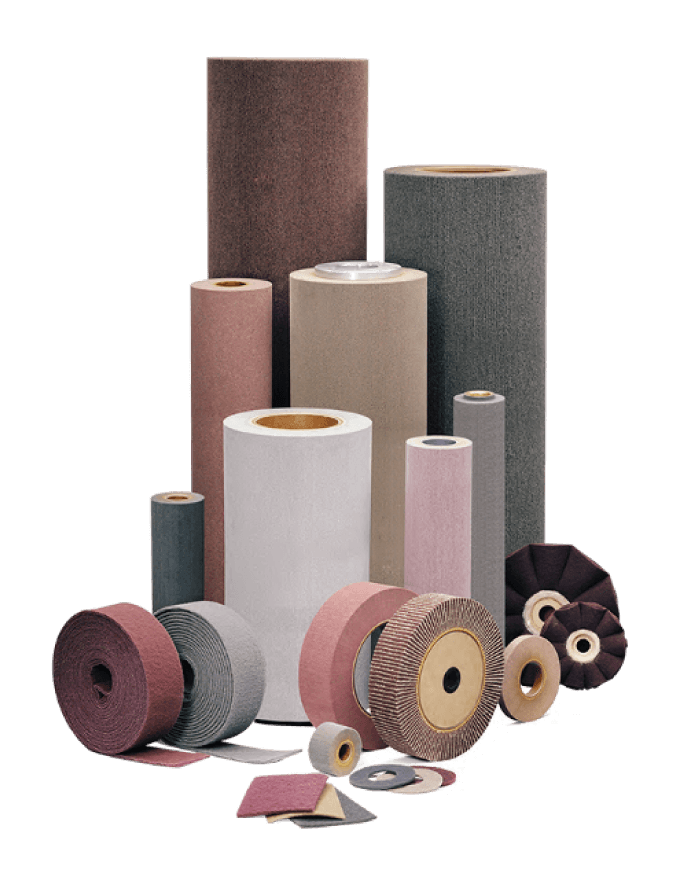 Advantages
Do not alter geometric shape of work piece
Increase surface resistance against corrosion
Enlarge the surface, resulting in optimal adhesive qualities for subsequent coatings
Equal distribution of abrasives guarantees a uniform and reproducible surface
Used in dry or wet conditions and in connection with oils and/or mild detergents
Cause minimal heat to the work piece
Facilitate easy profiling
Ready to use at any time—no long assembly times involved
Do not get glazed over as other media
Operate at low noise levels
Do not require secondary devices for deburring
Characteristics
Excellent self-healing performance under surface tears

Cross-stitched webbing for a long life

Various Grit sizes and finishes (refer to chart below)

PU Impregnated Non-Woven nylon brushes for special applications

Thin, uniform adhesive ring

Solid power transmission, flange to core

Dynamically Balanced

Rigid Core

Industries Largest Selection of Non-Woven Abrasive Materials
Abrasive Non-Woven Product Line
Types, Brush Construction, Accessories
Details
Technical Info
Technical Information
WORKING SPEED:
When selecting the working speed for non-woven abrasive brushes, it is most important to consider two different criteria:
1. The maximum speed provides a sufficient degree of safety, and stays within the physical limitations of the relevant tool construction.
2. The functional speed corresponds with the working speed in order to achieve the required results.
The following recommended peripheral speeds have been established in numerous tests. These tests have clearly indicated that the functional speed for our products is lower than the stated maximum speed. Subsequently, the stated maximum operating speed should not be exceeded, not even for test purposes. The best setting for an optimum functional speed can often only be determined after briefly testing the chosen tool on the relevant work piece, particularly if it is important to improve the visual appearance of the work piece.
APT RECOMMENDATION FOR WORKING SPEED:
1. The lower the working speed, the longer the life span of the tool.
2. The higher the working speed, the greater the grinding effect, the shorter the life span of the tool.
APT – NON-WOVEN PRODUCT
MATERIAL
RECOMMENDED WORKING SPEED / PERIPHERAL SPEED
Non-woven flap wheel
(not impregnated)
Wood
Steel
Stainless Steel
Non-ferrous metals
33 – 40 ft/s
40 – 65 ft/s
33 – 50 ft/s
23 – 50 ft/s
Non-woven flap wheel
Non-woven convoluted wheel
Steel
Non-ferrous metals
Plastic
56 – 79 ft/s
33 – 92 ft/s
40 – 60 ft/s
CONVEYOR SPEED:
The feed rate determines the speed at which the work piece is conveyed past the tool. It is expressed in meters per minute (m/min). The 'process time' is dependent on the feed rate. The process time is the time during which the work piece is in contact with the tool.
The longer the process time, the greater the grinding effect.
DIRECTION OF FEED:
The work piece can be conveyed in the direction of rotation or vice versa. If the tool moves in the opposite direction to the work piece, the relative process time is longer and therefore the grinding effect on the material is greater. Therefore, if the line pattern is shorter a greater cutting depth is effected. If the tool moves with the direction of the work piece, the process time is shorter, hence a regular finish is created with a longer line pattern.

APPLIED PRESSURE:
The grinding effect can be influenced by applying different pressures:
. Longer process time
. Better cutting performance
. Faster machining
APT RECOMMENDATION FOR WORKING SPEED:
1. Higher pressure provides higher grinding effect.
2. Lower pressure provides lower grinding effect.
3. Too much pressure can cause smearing of the non-woven
material products.
Cutting speed as a function of rotational speed (rpm) and diameter:
General formula: [AD-Ø (mm) x 3,1416 x U/min] / 60.000 = m/s ( 197.00 = ft/s )
SAFETY INSTRUCTIONS: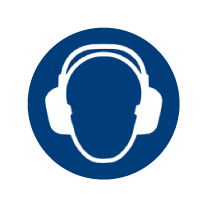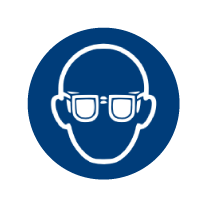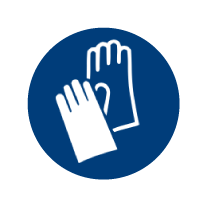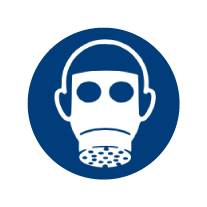 When using our product by machine, please follow the technical instructions of the machine manufacturer.
Technology
Technology
APT'S non-woven products consist of spatially structured synthetic fibers (Nylon 6.6) to which abrasive grinding media made of SiC or AL2O3 are bonded by means of temperature-resistant synthetic resins. The open three-dimensional structure does not clog by abrasion and "cleans" itself by controlled wear.
As a result, "fresh" abrasive grit is constantly coming into contact with the tool surface, guaranteeing a uniformly constant surface finish. The uniform particle size distribution guarantees a consistent work result throughout the entire service life.
The flexible structure also allows working on contoured parts without producing large amounts of material removal.
APT'S non-woven products can be used in dry or wet applications with water, oils, greases or emulsions.
APT offers the most comprehensive product range with a variety of different types, sizes and hardnesses.
We receive our raw materials from the world renowned certified manufacturers.
The assembly of discs, brushes, rollers, and large sections is exclusively made "Made in Germany" providing consistent, precision quality manufactured products.
Falkenrich products offer the following advantages:
. Do not change the geometric shape of the workpiece
. Increases the corrosion resistance of surfaces
. Increases the surface, providing optimum adhesion for subsequent coatings
. Uniform particle size distribution ensures a uniform and reproducible surface
. Dry or wet, can be used with oils or mild detergent
. Minimal heating of workpieces – no discoloration
. Slightly profiled
. Can be used immediately – no lengthy setup times
. Is not clogging
. Works quiet
. No secondary burr in deburring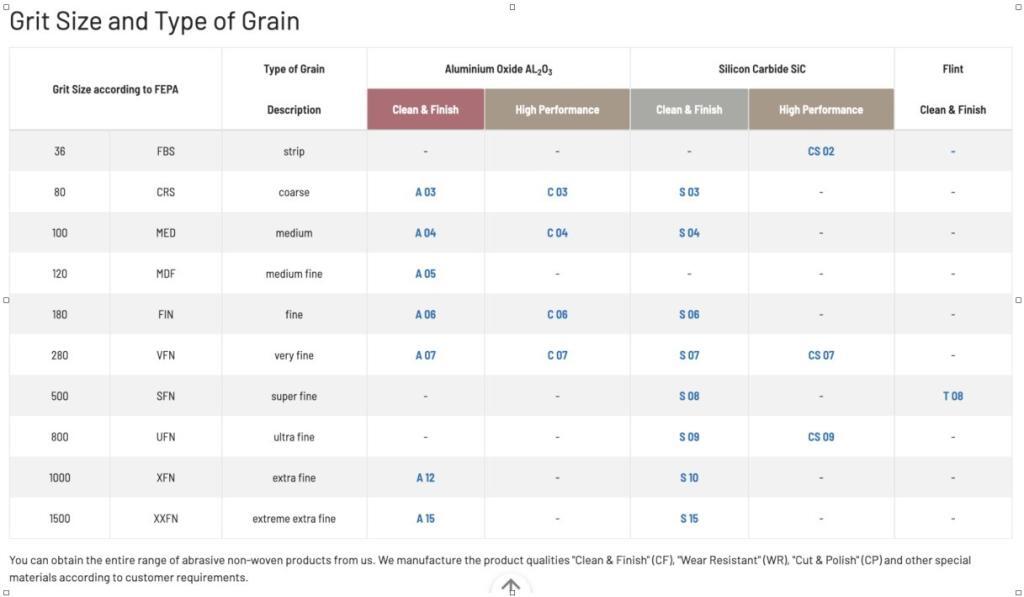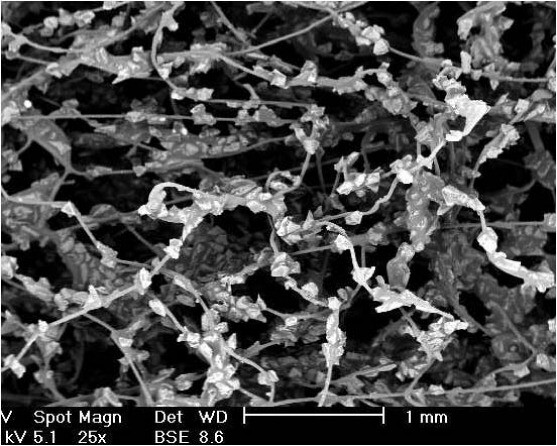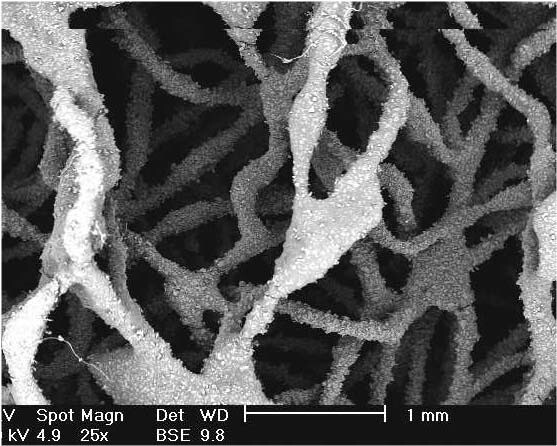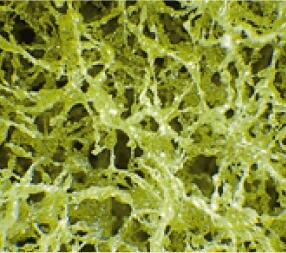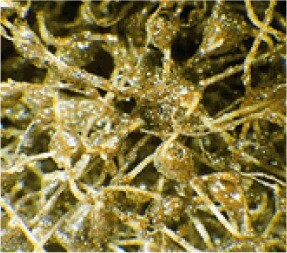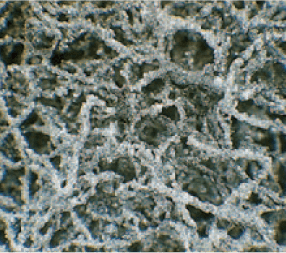 SILICON CARBIDE IS TYPICALLY USD ON SOFTER MATERIAL LIKE COPPER AND STAINLESS STEAL. ALUMINUM OXIDE IS USED ON HARDER SURFACES SUCH AS STEEL AND CAST IRON.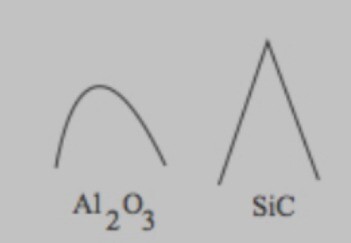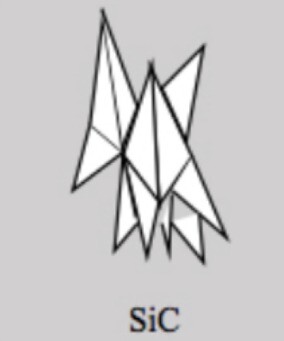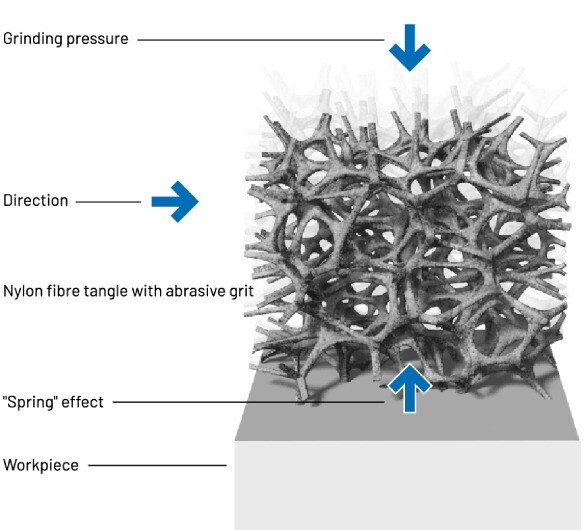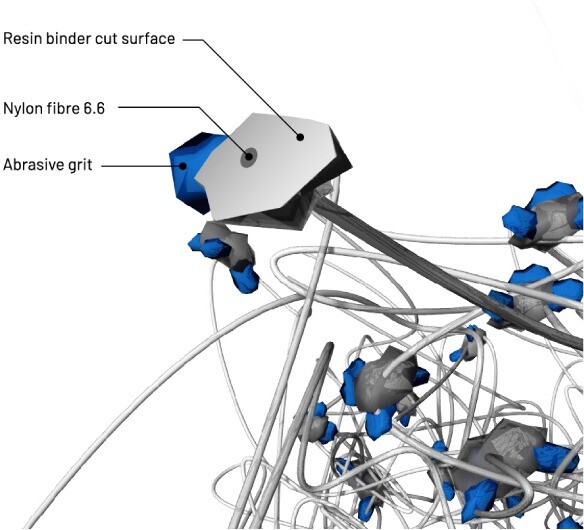 TYPES OF BRUSH CONSTRUCTION
IMAGE
TYPE
FEATURES
(1) FLAP
NON-IMPREGNATED

– Star shaped grouping
– Various Hardnesses
– Various matching grit size
– No additional impregnation
– High Flexibility

(2) FLAP
PU-IMPREGNATED

– Star shaped grouping
– Various Hardnesses
– Various matching grit size
– Temperature resistant duroplast impregnation
– Additional ipregnation available in LONGLIFE
– Constant Hardness
– Balanced
– High Micro Accuracy

(3) CONVOLUTE
PU-IMPREGNATED

– Spiral wound brushes
– Various Hardnesses
– Various matching grit size
– Temperature resistant duroplast ipregnation
– Additional ipregnation available in LONGLIFE
– Constant Hardness
– Balanced
– High Micro Accuracy
– Free of Vibrations

(4) DISC
PU-IMPREGNATED

– Axial divisible rollers and discs
– Various Hardnesses
– Various matching grit size
– Temperature resistant duroplast ipregnation
– Additional ipregnation available in LONGLIFE
– Constant Hardness
– Balanced
– High Micro Accuracy
– Free of Vibrations
Service
APT Service
Surface finishing with abrasive brushes is a wide and extensive branch of the general surface finishing.
APT offers the broadest product range in its industry. With some 3,500 variants, regardless of the dimensions, we offer for almost every application the perfect tool.
In addition to the theoretical advice from our team of experts in the sales meeting, we offer free practical processing of your samples in our house.
Furthermore, we also produce individual brushes according to the customer's specifications on short notice.
To ensure perfect quality of service you will be supported in commercial and technical application questions by one of our qualified engineers and technicians as a contact.
. Testing at your facility using our Mobile Brush Lab
. Testing at our facility
. Trouble-shooting
. Wide Face Brushes
. Custom-engineered products to achieve your desired surface:

– Grit Type – Size
– Medium – Density
– Construction

. APT approaches every application with in-depth knowledge and experience of the abrasive process and machine function
. APT surveys your current process line and applies improvement initiatives for the future
. APT produces, in our lab, your desired results with samples of your material
. APT delivers recommendations to improve your surface quality
Test laboratory – demostration and testing:
Our company's own laboratory provides grinding test with his hands-on equipment. We are capable of applying all possible methods for the perfect use of the products prior to integration into your existing processes.
This accelerates the product determination and does not interrupt your own production.
With our machinery we are able to perform the following processes in our house:
. Matting and Glazing of metals and other materials
. Deburring and cleaning of flat parts
. Processing of internal parts
. Preparation of technical and decorative surfaces
. Removal of surface layers and
. Roughening of surfaces
. Processing of printed circuit boards (PCBs) and press plates
Working together with our customers, these applications can be implemented in through put feed or for single part machining, as well as in wet or dry processes. More than 250 different brush types with grain sizes from 36 to 2,000 are available for test applications.
The state-of-the-art laboratory has roughness meters, microscopes, reflection meters and coating thickness gauges, among other things.
Engineered Brush Cores, Flanges and Shafts for your equipment:
APT also manufactures all kind of accessories that can assist in the smooth operation of our rollers and discs. Included in these accessories are flange systems.
Custom-made flanges and reductions are available and will be manufactured according to the customer's individual specifications.
Our extensive program guarantees a simple, easy and quick application of Falkenrich products and completes our range of supplies.
Flanges:
. Aluminum
. Steel
. Stainless Steel
. Delrin
. UHMW
Brushes:
. Serialized
. Quality documented
. Shipped in engineered packaging
. Include brush dressing
. Employ Dynamic Balancing
Applications
Applications
What are some of the typical applications Non-Woven Brushes are used for?
.For precision finishes where uniform cleaning and/or satin finishes are demanded – from micro finishes to heavy oxide removal
. Strip cleaning and removal of oxides on steel, galvanized steel, and aluminum
. Uniform cleaning and satin finishes
. Precision technical finish or a decorative finish
. Micro-finishes for heavy oxide removal
. Uneven strips with edge wave and buckles
. Cleaning press plates
. De-burring aircraft parts
. Sheet Cleaning and Parts Deburring
. Flat Part Deburring
. Wesero Brush Machines
. Lissmac, Timesaver Machines (Grind master 4000 Brush Machine), Weber
Sheet and Coil Metal Processing, Satin Finishing,
Cleaning, Deburring
. Flat Part Deburring
. Sperator Press Plates
. Stainless Steel Coil Brushing and Grinding
Decorative & Industrial Surface Finishing on:
. Steel
. Stainless Steel
. Non-Ferrous Metal
Non-Woven

Brushes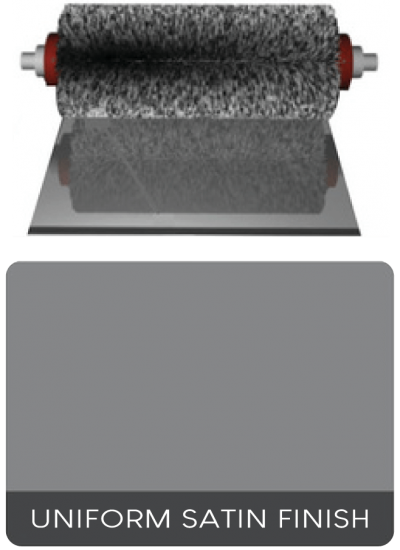 Bristle

Brushes