Posted on
February 2, 2021
in
Tell APT What to Build
What if I told you today was your lucky day and Atlantech Process had chosen YOU to receive a brand new scrubber brush machine, built to your specifications? You just tell us what you want—and we'll build it! 
Would you know what type of machine you need?  
You might be able to explain what you want your metal to look like when it's been run through your line, but would you know which components and processes the machine needs to achieve that desired result?  
Most people don't. And why would they? That sounds even more frustrating than ordering a new laptop. We know what we want the thing to do, but we don't want to be bogged down with building the darn thing. Just give me a machine designed for my job.  
This is often what we hear from our clients. They don't want to deal with the pressure of figuring out what mechanical and technical capabilities need to be built into (or programmed out of) the machine. For most of us, we don't know what we don't know. We don't fully understand what today's machines are capable of doing—and often we don't recognize their limitations. What we want is to find someone who knows so we can quickly get our questions answered and get back to work.  
We'll Do It For You.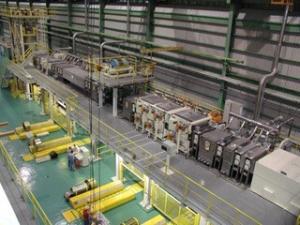 That's where APT comes in. With over 50 years building brushes and scrubber machines, we understand what you need from your machines. We've heard complaints from customers who view customization as a curse—but it doesn't have to be that way. We'll listen to what you want, and then we'll build the machine we know you need. And it gets better. Once you're our customer, your part of our inner circle. You'll get technical training with access to troubleshooting resources and one-on-one support. We'll be there to show you how to get consistent results from your machines and brushes every time. Our industry is changing fast. Between digitized machines with sensors that recognize problems on the line to the specialized coatings on our brushes, it's nearly impossible to stay on top of the latest technology. And you shouldn't have to. That's our job, not yours.  
If you're not getting the results you want, give APT a call. We're your industry resource, your go-to guy—your someone who knows. We're available when you need to make your current machine more efficient or you're ready to build a customized solution. (We promise it won't be a curse.)
Related posts