Posted on
June 1, 2021
in
METAL SURFACE SCALE CLEANING BRUSHES
The suitability of the brush roll is measured by cleaning capacity and their lifetime, but also for the cost per kilometer of cleaned metallic sheet and the risk of collapse and damage before the end of the expected long-lasting life:
A brush that cleans a lot but does not last is not useful. 

A long-lasting brush that hardly cleans is not interesting.
A brush that cleans a lot and is long-lasting but very expensive is not of interest because its tone cost per Km is t

o high.
 A brush with a high risk to collapse is not interesting, because it is not reliable and creates insecurity in the production process.
APT SCALE-EATER FILAMENTS
Each bristle is the combination of synthetic filaments grouped in a core, covered with micro-filaments and bonded with special resins. The process allows the production of a great variety of bristles with or without abrasive charge, with a specific design for each application. This increases the cleaning capacity and the lifetime of the brush.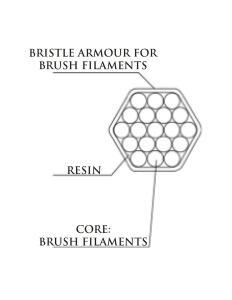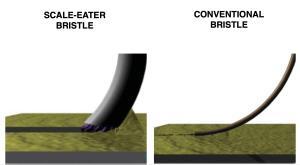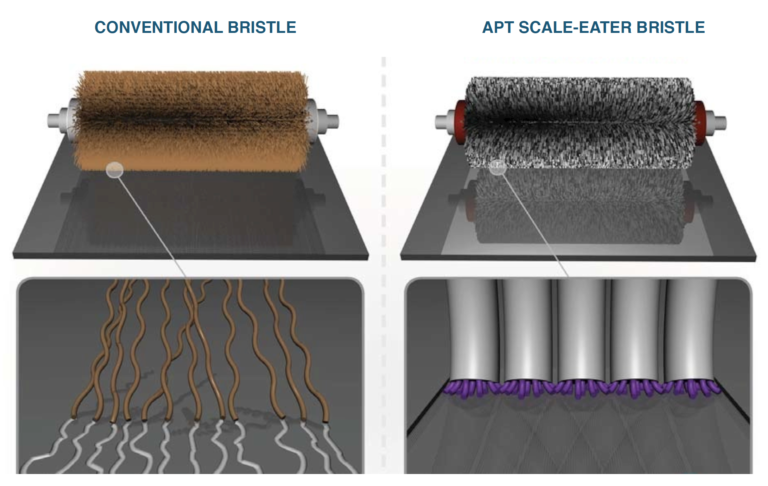 More accurate brushing:
The micro-filaments cover and reach all parts of the steel sheet. The cleaning capacity and oil and steel particle removing improve by up to 50% in comparison to conventional bristles.
More energetic brushing:
The grouped bristles with bonded multi-filaments transfer a greater impact strength to the edge of the bristle and grind off capacity increases by up to 50%.
Long brush life:
The grouped bristles with bonded multi-filaments wear out slower and more uniformly, increasing the lifetime of the brushes between 25% and 100% depending on the application.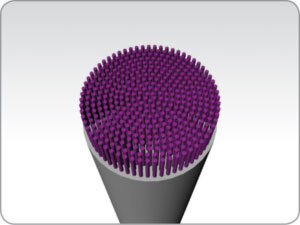 S – SERIES
Soft cleaning brush. Made with millions of ultra-fine bristles. Specially designed for cleaning, avoiding the risk of scratches on very sensitive surfaces and to remove superficial oil. Can be used with cold or hot water and in oil washer units.Applications: Specially indicated for Bright Annealing Lines (BAL) in stainless steel, aluminum, copper or brass and as well as for galvanized or aluminum and washing machines for the automotive stamping industry.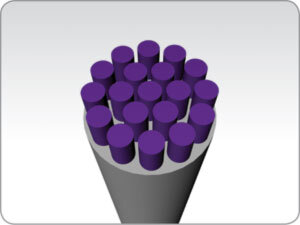 C & CX – SERIES
Cleaning brush made with a special mixture of ultra-fine and non-abrasive bristles. Designed to obtain maximum cleanliness without scratching the surface of the steel. For cleaning cold rolled plates which have oil, grease and metal particles and/or chemical residues. Can be used in cold or hot water and with alkaline or oil solution.
Applications: In Electrolytic Cleaning Lines (ECL) as well as in cleaning sections of Continuous Annealing Lines (CAL, BAL), Metallic Coating Lines (HDGL, CGL, EGL, ETL), Organic Coating Lines (OCL) and in Pickling and Annealing Lines (CAPL, CPL ).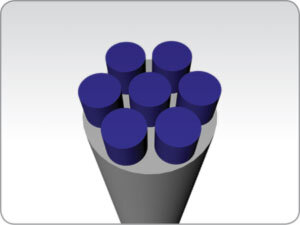 A – SERIES
Brush for abrasive cleaning formed with bristles with abrasive charges and microfilaments. Specially designed to achieve a great and deep cleanliness on cold rolled steel or "to activate the surface" before organic or metallic coatings. They are also used to remove deep dirt in metallic rolls like backup rolls, deflector rolls, table rolls and working rolls. Can be used in alkaline hot solutions.
Applications: Cleaning and surface treatment on galvanized lines (CGL, HDGL), Electro-galvanizing lines (EGL), Electrolytic Tinning Lines (ETL). Also for deflector and buck up rolls clean- ing in CRM or Skinpass units.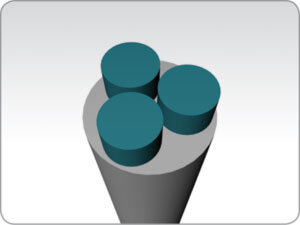 A 80 – SERIES
A highly abrasive bristle brush for a deep cleaning, steel and scale remover previously broken or reduced by acid. Should be used with neutral water.
Applications: Pickling Lines (PL, CPL) and the Annealing and Pickling Lines (HAPL, CAPL) stainless steel and carbon steel.
If you have any questions, please send me an email or call with your question, and we will get you taken care of right away.
Happy Brushing!
Best Regards,
David Thiemann – Director
Related posts