Posted on
May 25, 2021
in
REPLACING SCRUBBER BRUSHES
How to replace your metal strip surface cleaning section scrubber brushes, without damaging them.
Well, APT actually has figured out a way, but many metal strip and coil producing foundries still change the large heavy-duty industrial scrubber brushes the old way, which puts them at risk for bending the shaft or damaging the bearing blocks and/or journal ends.
Once the scrubber brush shaft is bent, maintaining a consistent uniform metal strip surface in the process line cleaning section by removing grease, iron fines, dirt, oil, and smut from the strip surface will be a huge challenge.
The brush extraction process developed years ago uses the factory overhead crane to remove the old scrubber brush, shaft, and bearing blocks and to lower the new scrubber brush into place. But you can see from this video that when the crane removes its support on the shaft side not supported by the brush machine, 5000+ pounds of weight are placed on only 5″ of the shaft!
That's too much pressure. So the shaft has a tendency to bend, leaving you with issues to repair with the bearings, seals, and journal.
Straightening out a heavy-duty shaft requires so serious machinery and not that many people have gotten really good at repairing this, but there's no way to get back the time and resources it takes to fix the problem. 
The best thing to do is AVOID the problem in the first place. And that's where Atlantech Process can help.
At APT, our first priority is improving your strip cleaning section brush machine processes. We want to optimize your line so your customers are happy and your competition is not. 
Our quick brush-change process lets you replace a wide-face, 2-ton industrial scrubber brush in under 15 minutes. You need only one person to do it AND there's no risk of bending the shaft.
Look at this video to see what I'm talking about. Remember when it used to take almost the whole day and two people to change a brush of this size? Not anymore …. 
Advancements in design and material have really changed the game. And we want you to get the benefits of APT's innovative brushes and machines. 
We'll even show you how to save money on buying, using, and disposing of chemicals so you can afford a new brush machine by reducing your operating costs.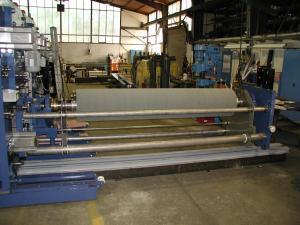 .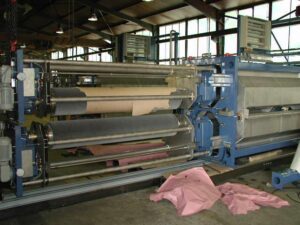 Imagine how your productivity and outcomes will improve with a new machine!
Stop wasting time with frequent and repetitive maintenance work that is holding you back.
Atlantech Process Technology, Inc. saves customers money and time by delivering an abrasive process solution for flat metal strip producers. We understand it takes more than a new brush to get the best results. That's why we listen to our client's goals, evaluate their current software and line process, and provide complete solutions that deliver the results they expect.
Related posts