Posted on
April 9, 2021
in
Re-think Brushing – Brush Scrubbers and Satin Finishing
CLEANING SECTION BRUSH SCRUBBERS
AND SURFACE CLEANING & FINISHING
This is a subject that many users would like to forget, rather than be reminded of!
Having built cleaning section equipment for over 60 years, we have looked at many process lines and listened to scrubber issues from maintenance, operations, and quality team members and have taken a fresh approach at what a brush scrubber should do.
Here are the top items:
Grooving of brush from different strip width – a need for in-process dressing

Variable brush configuration for required task

Less maintenance, more control and feedback

Longer life brushes and fast (less than 30min) brush changes

Our task is to integrate the best machine with the best brush type for optimum results.
We have designed two types of metal strip cleaning section brush machine scrubbers:
HEAVY-DUTY MILL APPLICATIONS– 35" Strip and Wider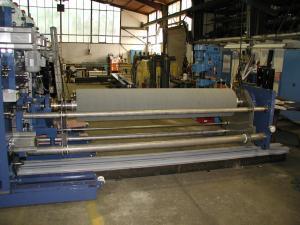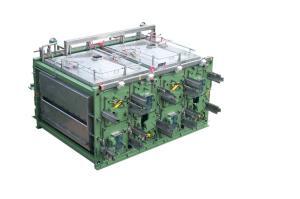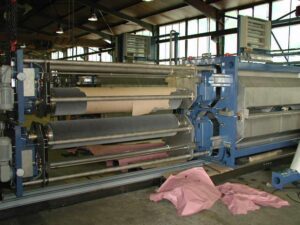 MEDIUM DUTY FOR SERVICE CENTER INCLINE APPLICATIONS: 35" Strip & Narrower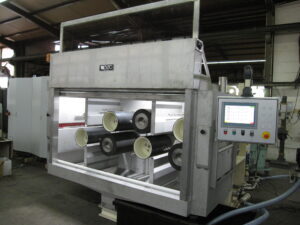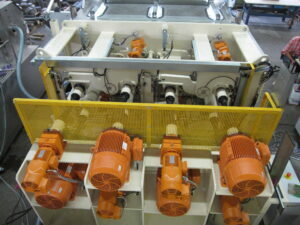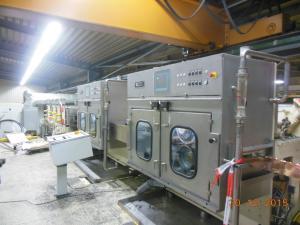 The brush machines matched with the optimum scrubber brush will mechanically remove all the surface iron fines, smut, and oxides. 
What to do about the residual oil and emulsion on the strip surface?
Traditionally alkali chemical concentrations have been used in the brush machine and as spray/dip pre-cleaners. This means that the alkali solution certain reoccurring overhead cost with the purchase, use, and disposal of the chemicals.
With our CHEMICAL FREE, Hot water – High-Pressure Precleaner and closed-loop filtration technology, we can remove approximately 85 – 90% of the surface oils. If this is not satisfactory for your application process, then alkali can be added to the following brush machine. Removing all that surface oil before the strip enters the alkali brush section, means that you will be able to use each batch much longer, reducing the overhead cost associated with the chemical process.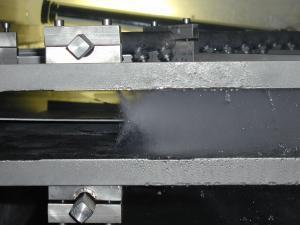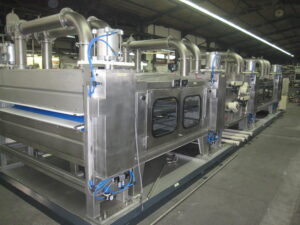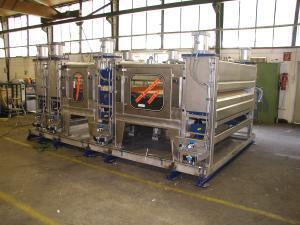 FILTRATION SYSTEM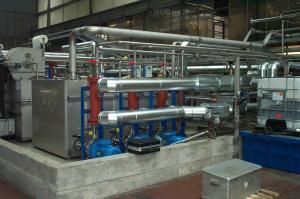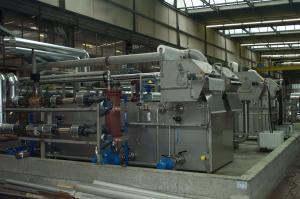 Everyone that has worked closely with the cleaning section know that filtration is usually a huge issue. Most of the systems we have seen on lines today are struggling with filtration issues. APT-Wesero has put much focus into our filtration systems. We have to be really good at getting the unwanted surface contaminants off, as well as, really good at keeping them off. Filtration is the key to keeping the oils and iron fines out of the cleaning section process.
In summary, we should talk should your cleaning section need a modular upgrade or replacing, and a requirement for a cleaning strip surface.
Thanks in advance for the opportunity!
Related posts