Posted on
April 5, 2021
in
APT MULTI-FIL BRUSHES LAST LONGER CLEANING AND FINISHING
FOR FLAT METAL STRIP, COIL, SHEET APPLICATIONS
Today's customers want to increase cleaning and line speed in existing (or new!) cleaning equipment. And the problem is conventional cleaning sections/lines have mechanical limitations. 
Current line configurations don't have free space to add new degreasing, electrolytic or brushing units, and line modification costs are very high. 
APT developed a solution to increase your process line's surface cleaning performance, using cleaning section scrubber brush rolls filled with APT Multi-filament bristles. 
Both abrasive and non-abrasive filaments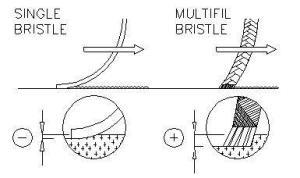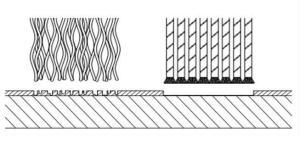 The wide-face scrubber brushes used today in the cleaning section are the same brushes used 30 years ago. 
APT's new-generation APT Multi-filament is engineered by wrapping multiple extruded, synthetic filaments into a "single" bristle and coating them to ensure maximum stability, longer brush life, and cleaner strip. 
These abrasive cleaning section scrubber brushes radically improve the speed and effectiveness of the cleaning strip.
What if—without changing any configuration in your machine— and without adding anything to the degreasing or brushing section, you could get a more consistent annealing and galvanized coating on your metallic coils?
What if all it took was a new brush?
No huge expense. 

No new equipment.

No reconfiguration that requires more space.
APT Multi-filament brushes clean better.  
They last longer.  
They work faster.
No more frustration because the brush softens from the heat, breaks down from chemicals, and leaves a print on the surface instead of removing the grease and debris.
We've seen so many benefits from APT Multi-filament brushes:
They can be used with any existing machine without modifications.

They can be installed with a hammer and a knocking bar.

Within 30 minutes, a

APT Multi-filament

brush can be up and running in your current machine.

Special jobs are no problem because the material in the

APT Multi-filament

brush is manufactured for maximum performance.

The bristles hold up better to chemicals and heat.
APT Multi-filament brushes descale faster and leave metal surfaces smoother.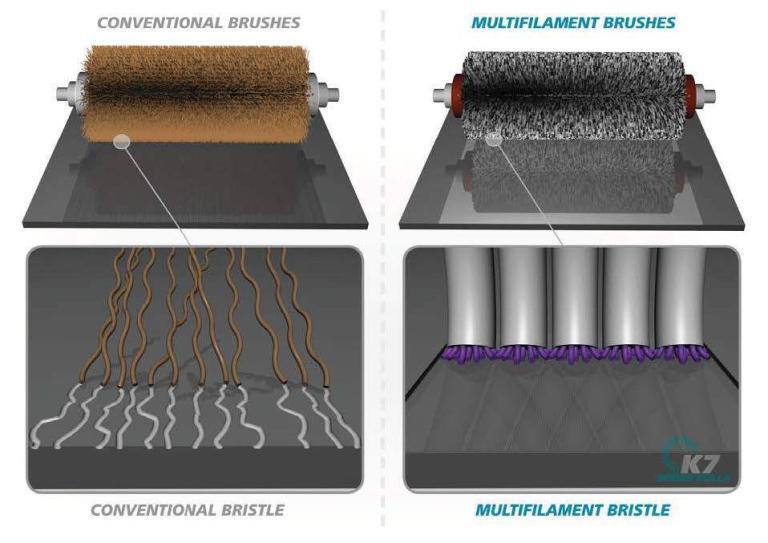 APT Multi-filament brushes are engineered to your application, properly designed 
using brush filament specifications and parameters for your process and application.
Strip comes out cleaner, faster than ever before.
Finally, it's possible for you to get dramatic improvements in your cleaning section with little investment.
REDUCE BREAKAGE

EXTEND BRUSH LIFE

CLEAN STRIP BETTER

MAXIMIZE SURFACE CONTACT

INCREASE GRINDING CAPACITY

OPTIMIZE BRUSHING FORCE

OPTIMIZE CLEANING SECTION

RESISTANT TO CHEMICALS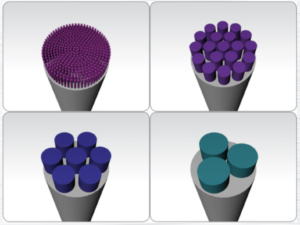 FOR ABRASIVE AND NON-ABRASIVE CLEANING AND FINISHING  FLAT METAL STRIP, COIL, SHEET APPLICATIONS
Wide face brushes built using single filament just don't have the cleaning power needed to meet today's quality demands.
That's because single filament brushes have the abrasive applied only at the tip of the bristle. When the bristles get compressed more than 3mm, they collapse, and the sides of the bristle come into contact with the surface of the strip.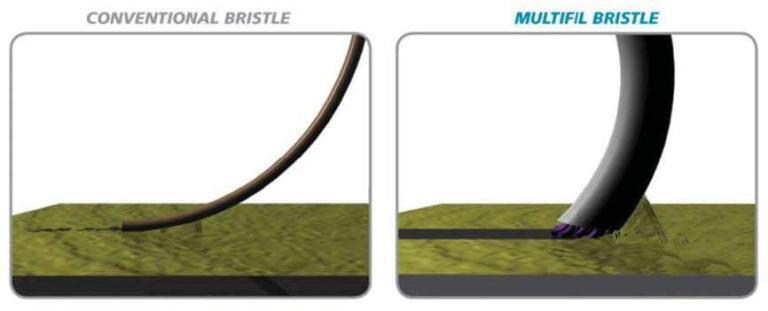 There is no abrasive grit in the side wall of the bristle filament, only on the tip. The traditional bristle filament can not remove iron fines, oxides, scale, dirt, debris; when they are folded over on the side
There is no abrasive grit in the side wall of the bristle filament, only on the tip. 
The traditional bristle filament can not remove iron fines, oxides, scale, dirt, debris; when they are folded over on the side. The strip isn't clean, and the life of the brush is shortened dramatically. 
APT Multi-filament brushes solve the problem with durable bristles engineered using multiple lines of filament.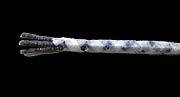 The Magic is in the Bristle
MULTIFIL brushes are made from thousands of strands of microfilament. Conventional bristles use a single type of filament. And here's another important difference: the bristles in a conventional brush are crimped, which is great for improving the distribution of the brushes, but it reduces the force the brush is able to handle. And we all know what happens next: the brush doesn't clean as well, so we compensate by increasing the load. This crushes the bristles more, and make them completely ineffective. They can't clean when they are crushed.
But each bristle in a multifil brush is made of thousands of pieces of microfilament carefully chosen for the required job. Those strands of microfilaments are wrapped together with a synthetic casing, which strengthens the bristles so they can retain their shape longer. They hold up to pressure better. And they don't fatigue as quickly under heat.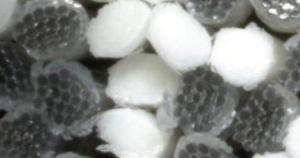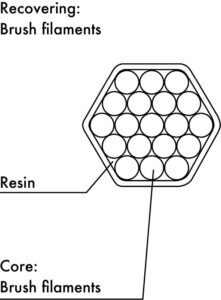 You see the difference? 
These are not loose bristles scraping the surface of the metal and increasing the possibility of leaving marks on the sheet. Firm, supported, confined bristles make unified contact with the surface. The result is obvious: debris is removed consistently leaving a smoother, cleaner finish.
It's a game-changer.
If you haven't already, take a look at our Multifil brochures so you can get a better idea of the types of brushes available. It's definitely worth the investment to add Multifil brushes to your line. 
Related posts